A SHETLAND based online news service is celebrating its 20th birthday this month.
Shetland News, at www.shetnews.co.uk, was started by journalists Pete Bevington and Hans J Marter in spring 2003.
In doing so they revived an earlier attempt to create a Shetland-based online news service in 1995 which had been mothballed.
Recalling those early days, Marter, who has been editing the news website since Bevington left the partnership six years ago, said: "No one really knew where that journey would take us.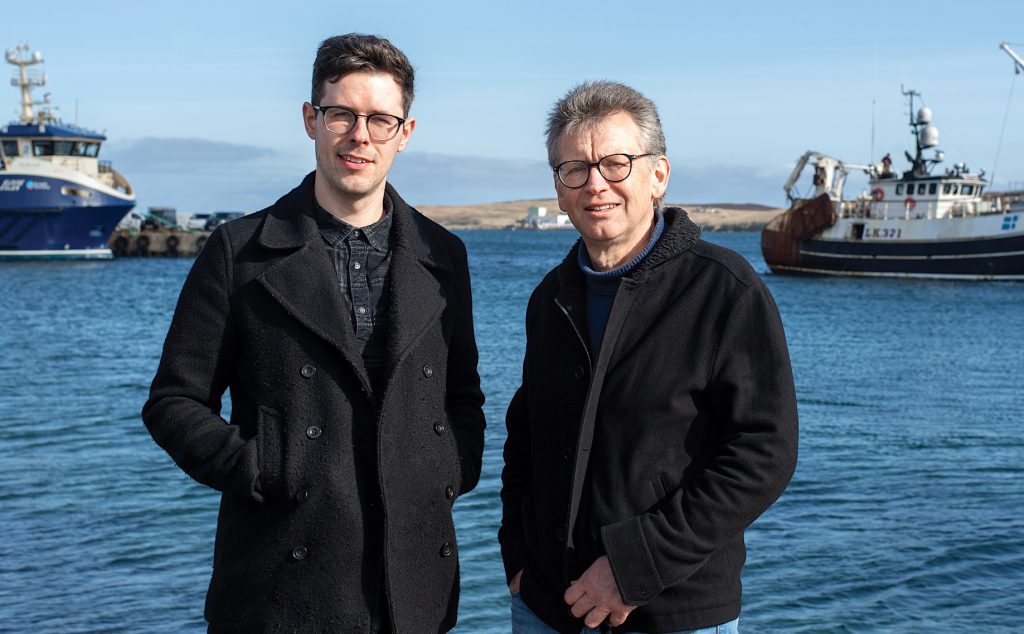 "There was no social media at the time – not even Bebo – no smartphones, and websites and e-mail communication were all still in its infancy.
"But we knew that the world of journalism was changing, and so the way we were working as a news agency had to change as well."
Over the years, Shetland News has grown in size and stature, and after many changes along the way including at least two complete redevelopments, the website today is the go-to place for impartial and comprehensive local news coverage.
Serving an island population of 23,000, the www.shetnews.co.uk website has a readership of between 40,000 and 50,000 unique users every week and attracts over one million page views per month.
With four employees on its books who all work remotely from their home offices, the company was well set up to weather the Covid storm when it hit in March 2020.
"Within just a few days demand for reliable and on-time public service information went through the roof, but we were able to cope," Marter recalled.
"The length of the working days doubled more or less overnight but with everybody putting in that extra effort we were able to get out as much information and stories as was physically possible.
"At the same time the fight was on to lobby Government that at least some of its public health advertising budgets should be going to the smallest news publishers in the country – those that are closest to their audience, and most relevant to local readers. This fight is, sadly, ongoing."
Shetland News remains freely accessible to everyone and there are no plans to create a paywall.
And thanks to a well-subscribed voluntary supporters' scheme, a BBC-funded local democracy reporter contract and significant, much-valued local advertising, Shetland News may soon be looking to recruit another journalist to join chief reporter Chris Cope in the newsroom.
Marter added: "I don't know how many sleepless nights I have had over the last 20 years, wondering how to hold it all together, but also make it pay, as we all have families and had to earn a living.
"I like to pay tribute to everybody who has worked at Shetland News over the years, but most of all my thanks go to Chris, Clement and Susan who have all been working for us for many years and whose dedication to the job is second to none."
Shetland News is regulated by IMPRESS and is a member of ICNN, the umbrella body for small and independent news publishers.
For more information contact Hans J Marter on [email protected] or 07775 564513.