TRNSMT festival confirmed to go ahead in September
68 Posts
#1
· 5th Awst 2021, 6:52 am
TRNSMT festival confirmed to go ahead in September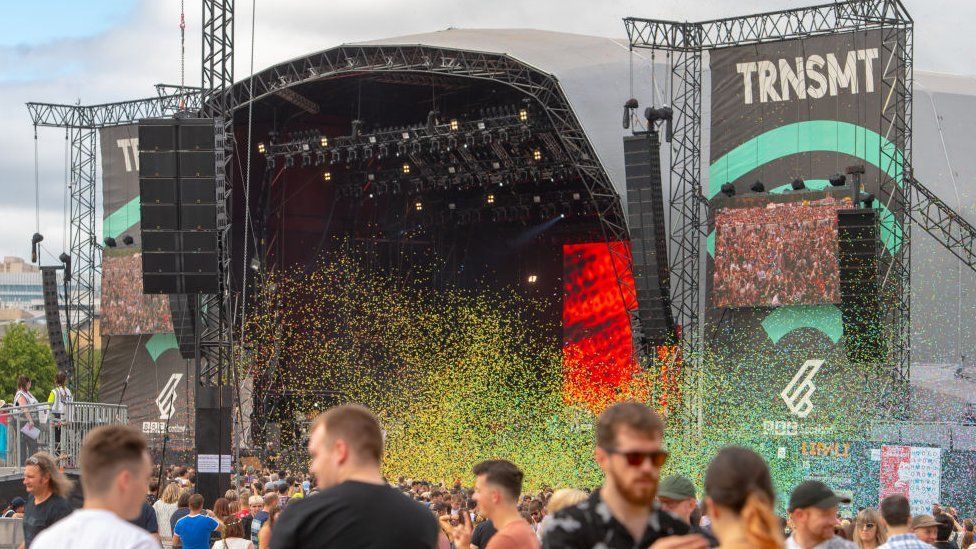 TRNSMT music festival has permission to slot168 go ahead at Glasgow Green in September, organiser Geoff Ellis has confirmed.
The DF Concerts CEO told BBC's Good Morning Scotland programme that he "can't wait" to welcome 50,000 people with no social distancing.
It comes after the first minister announced on Tuesday that most Covid restrictions would be lifted from 9 August.
The festival was moved from its traditional July slot to September.
It has not been held since 2019, with the 2020 event cancelled in April last year - a month after the first Covid lockdown was announced.
Under normal circumstances, up to 150,000 people would attend the three-day event.
Mr Ellis told the BBC: "I'm delighted to confirm we've got the permission to go ahead with TRNSMT which is amazing, it'll be so emotional. It'll be two years since the last TRNSMT so people will be raring to go.
"We're so excited, we can't wait to welcome 50,000 people at Glasgow Green non-socially distanced and with a great line-up."
Glasgow City Council said DF Concerts had permission to use Glasgow Green for this year's TRNSMT festival, subject to any of the Scottish government's Covid-related restrictions.
A spokesman said: "We will continue to work with the promoter and the Scottish government on the safety of the event, incorporating any Covid-control measures as required."
Click for thumbs down.
0
Click for thumbs up.
0
63 Posts
#2
· 24th Awst 2021, 12:23 pm
Click for thumbs down.
0
Click for thumbs up.
0