Today's top headlines at lunchtime
60 Posts
#1
· 23rd Gorffennaf 2021, 6:52 am
Today's top headlines at lunchtime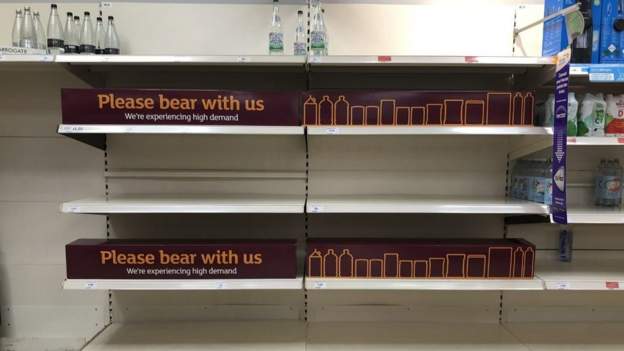 Just joining us? Here's what's been happening this morning:
More than 600,000 people were "pinged" with self-isolation alerts in SLOT ONLINE the week up until 15 July, new figures show. The stats give a glimpse into the "pingdemic" which businesses have been complaining about, as staff miss work because they're self-isolating. The number of alerts sent is up 17% on the previous week. Although isolating after getting an app alert is only advisory, the government urges everyone who gets one to self-isolate
Supermarkets say they're being hit by the rising numbers of workers self-isolating. The Co-Op says it's running low on some workers, while Iceland said shops were at risk of being shut. However, the public has been urged not to panic buy. Iceland said it's not necessary, and the government's business secretary said people shouldn't get the impression that every shelf is bare
The government has promised to provide female guards to women who have to quarantine in UK hotels. It comes after a BBC report into allegations of sexual harassment at the hotels
Two of the biggest rugby teams have pulled out of the Rugby League World Cup that was due to be held in England this autumn. Australia and New Zealand cited safety concerns for their players, and blamed "how the pandemic is being managed in the UK compared to Australasia"
China has rejected proposals by the World Health Organization to further investigate how the Covid pandemic started. The head of the WHO called on China to be more co-operative about the early stages of the outbreak, including with audits of laboratories
A BBC investigation has found the number of young people ending up in hospital with eating disorders in England has risen during the pandemic. The numbers are so high that hospitals are now warning they are running out of beds to care for these patients
And a feature doing well for us today is on people moving to the seaside now that there's more freedom to work remotely. One family explains why they took the decision to move to Scarborough, and we explore whether they're part of a changing tide
Click for thumbs down.
0
Click for thumbs up.
0