Avonmouth Docks flood defence works set to begin in 2022
68 Posts
#1
· 15th Medi 2021, 6:22 am
Avonmouth Docks flood defence works set to begin in 2022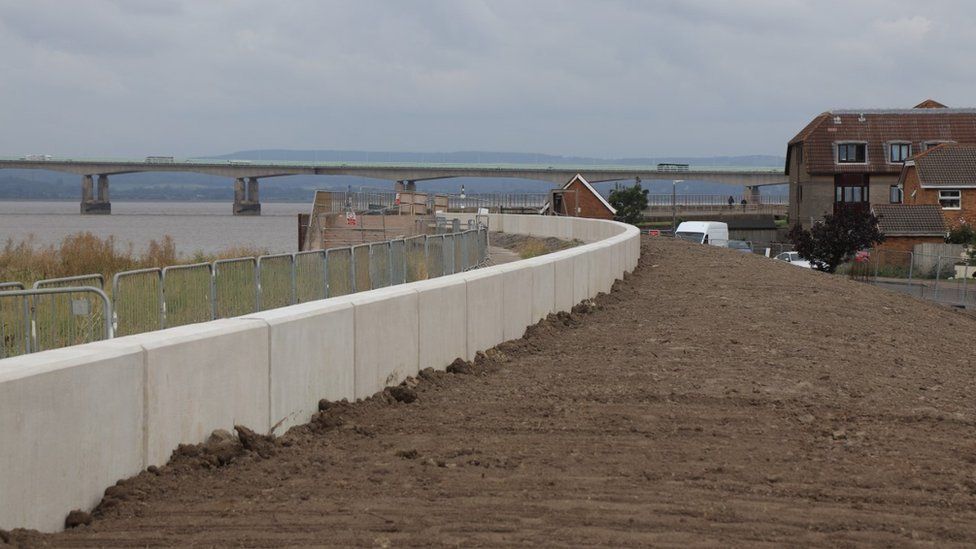 Flood defence works at a dockyard have been delayed due to complex groundworks and investigations.
Must have been playing สล็อต by yourself already Once he had played, he knew exactly what games were like. If there is a game that is easily broken, it will be clearly written. This is where it will help create an opportunity to make money for your friends when choosing to play the game.
Construction around the Avonmouth Docks and River Avon was due to begin earlier this year but will now start in 2022.
The work is part of the £100m Avonmouth Severnside Enterprise Area (ASEA) scheme along the Severn Estuary.
South Gloucestershire Council said other sections have been completed despite supply chain issues with finding materials on time.
"We've been re-using earth material from the wetland sites to use within the flood defence construction and 50 percent cement replacement in our structural concrete," said council leader Toby Savage.
"All of those techniques are best practice within the industry so we keep them constantly under review."
He added work on the embankment at New Passage Road was under way while Aust Wharf Road was complete and the Severn Beach flood defences were largely finished.
The largest section - a long concrete wall - will be at Avonmouth Docks, the River Avon and up the Severn coastline. It is expected to take two years to complete.
Mr Savage said delays were always likely.
"We've been doing a lot of ground investigations and surveys around the docks and around the River Avon section of the scheme.
"That section of the project area is very close to Bristol Port and so we do need to work very closely with the businesses there to make sure we are doing things in such a way where it does minimise the disruption," he added.
This had been opposed by local residents and the Bristol Port Company due to environmental concerns but received planning approval by South Gloucestershire Council.
Click for thumbs down.
0
Click for thumbs up.
0